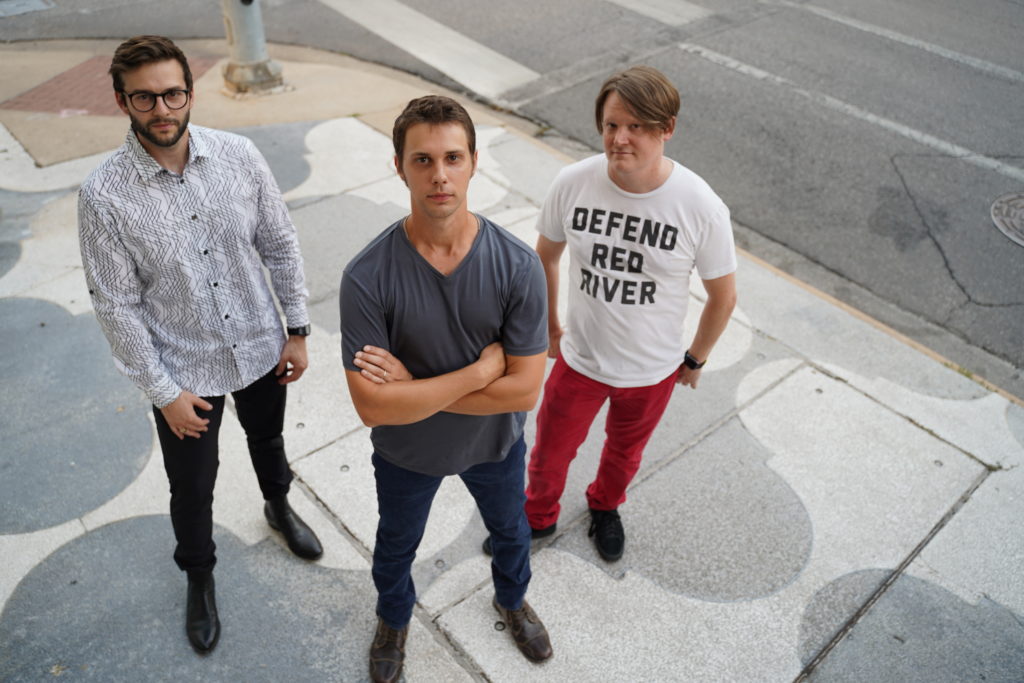 "We're on a mission from God" jokes producer Chris "Frenchie" Smith, describing his approach to recording Chill Russell's new album, while channeling the divine musical quest of the Blues Brothers. Even though they aren't exactly a blues band, according to DIY Magazine "Austin dual-vocalled blues rockers Chill Russell are, well, anything but… their psych-inflected sound might owe nods to The Beach Boys and The Strokes, but in truth, they're not a million miles away from chart-bothering beasts The Black Keys."
Forged in the Austin music scene, Chill Russell feels like they're just getting started. The band has been a trio since 2017, after a founding member's departure created an unexpected lineup change. Made up of Chase Matkin (vocals, guitar), Daniel Ducloux (vocals, bass), and Patrick Barrow (drums), they released their self-produced debut LP in 2018 and have toured nationally, including an appearance at Mondo.NYC fest in New York City.
Long time practitioners of the indie approach, the band recruited veteran producer Smith (Jet, The Toadies, …And You Will Know Us by the Trail of Dead) for their upcoming release. "Our goal is to always be improving," says Matkin, "and we've adopted the mantra 'evolve or die' as a way to navigate our own musical and artistic development." With influences ranging from the guitar powerhouses of the past, to the alternative rock that ruled the airwaves of their adolescence, the band have gained recognition for their "psych-lite guitar rock" (Austin Chronicle) delivered through a melodic wall of sound.
With two new singles from their upcoming EP on the way, Chill Russell is poised to reach a larger audience and become a well known name in the rock world. A national tour will follow their release in early 2020.
Links: