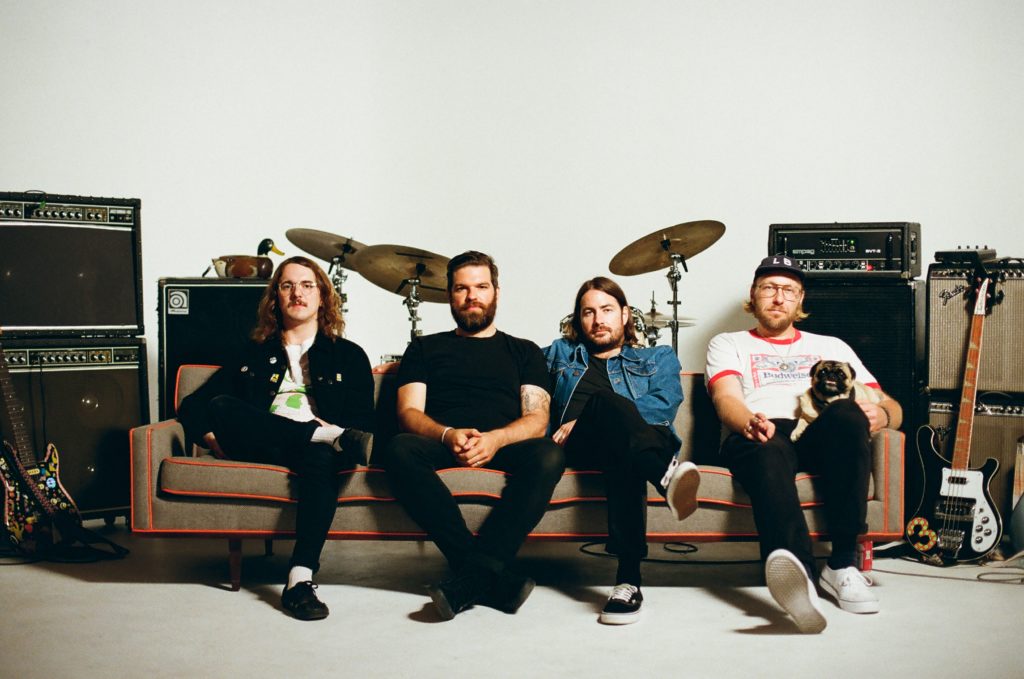 Highlands are a spaced-out quartet from Long Beach, CA. Comprised of members Scott Holmes, Beau Balek, Justin Ivey, and J.P. Bendzinski, they draw influences from Jesus and Mary Chain, The Chameleons, Slowdive, and Spacemen 3.
With the release of their first LP 'Singularity' in 2012, they set the foundations for their hazy, fuzzed out, shoegaze sound.
Their second LP 'Dark Matter Traveler' in 2014 and its follow up 'Dark Matter Remnants' EP, acutely highlight the bands' dark, distorted guitars drenched in vaporous vocals. These records are dynamic and diverse, ranging from intense heavy psychedelia to ethereal shoegaze ballads.
The band will return with their second full length 'wish you were' in 2019. This will be the first release produced and engineered by the band's front man Scott Holmes. 'wish you were' erupts with atmospheric, immersive songs, that are both hypnotic and alluring.
Highlands has shared the stage with modern psych rock trailblazers such as Black Mountain, Dead Meadow, A Place to Bury Strangers, Cosmonauts, Sleepy Sun, Lumerians, Orange Revival, White Hills, Spindrift and at festivals such as Psycho Las Vegas, Desert Daze, and Desert Stars.
Links: