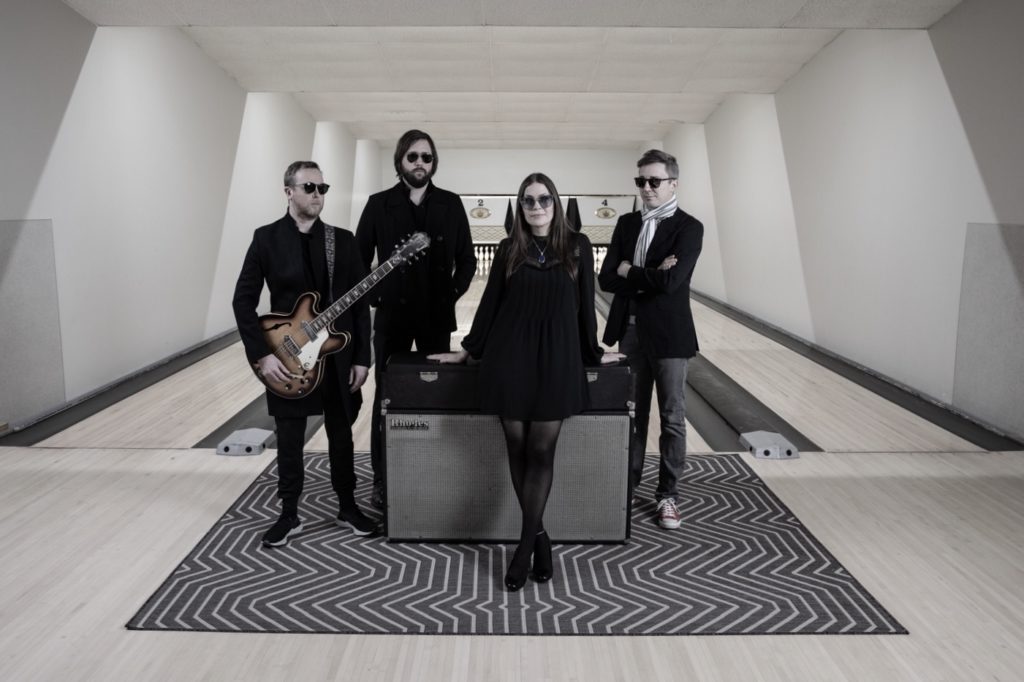 Grand Rapids' Monroe Moon are one of a new breed of bands that excite me, doing everything upside down and back to front. Their musicality compels them. They're all the more rivetting for their disregard of the rules. They won't even acknowledge them. That's part of the thrill… They are not cosetted by convention. Who knows musically what they will do next?
Monroe Moon are led by the big, yearning voice of Heather Monroe, and the educated indie rock stylings of guitarist, her partner, Theo Malkin. Imagine, say, if Fiona Apple had sang better and made better decisions, say if she worked with the Jesus and Mary Chain… Or something and that wouldn't even capture what's happening here, barely even at all… Heather's voice is insidious, it seeps into you and never leaves. Theo's from the UK, and this is an entirely international conglomerate. You can hear that musical-cultural mish-mashup for sure.
More recently they've been joined by bass player Justin, and drummer Tim as they begin to venture out of the studio and into the light.
Links: